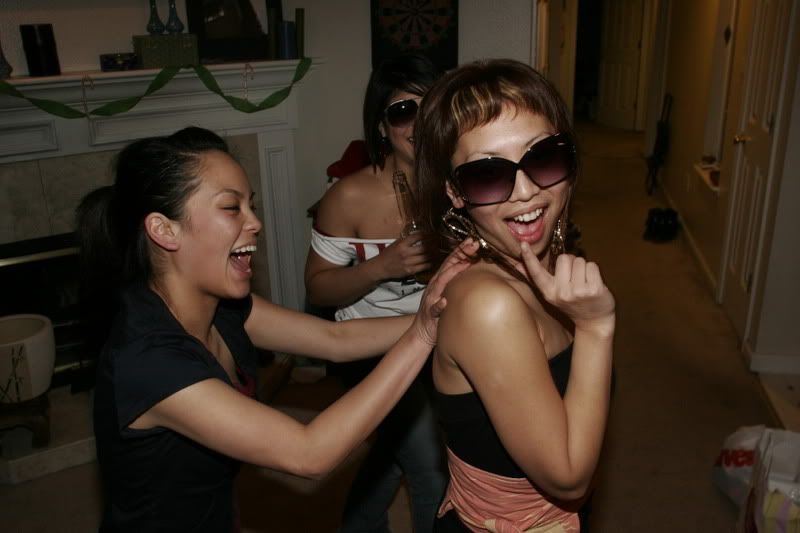 In honor of our performance together this Friday, I'm going to be revealing some fun facts about me and my girl Hopie Spitshard until the BIG DAY:
1. HOPIE DRINKS A CAN OF MILLER LITE WHEN SHE GETS OFF WORK LIKE AL BUNDY.
2. EYEASAGE SPENT 2 1/2 DAYS IN JAIL FOR SMOKING A BLUNT IN NEW YORK IN JAN 2006.
3. HOPIE IS ADDICTED TO PLAYING WII AND OTHER WEIRD ASS JAPANESE VIDEO GAMES.
4. EYEASAGE USED TO HAVE PINK HAIR.
5. HOPIE USED TO ROCK DREADLOCKS AND A BINDI!
(This is not her! Her dreadlocks were cuter and CLEANER!
)
6. EYEASAGE'S PORN NAME IS "BAMBI LESTERCOURT". SLUTTY! (not real, ok! First pet + First street you lived on = porn name)
Tune in tommorrow for more fun facts about me and Hopie Spitshard!!!